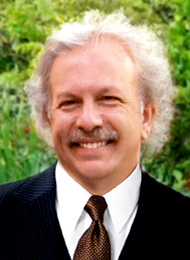 Stephen M. Katz
The Seattle law firm of Stephen M. Katz concentrates its practice on business transactions, including corporation and partnership law, the buying and selling of businesses, restaurant law, estate planning, and all phases of real estate law, including commercial leases.
With more than 20 years of experience as an attorney representing clients throughout Washington and Oregon, Steve Katz brings a wealth of knowledge and expertise to provide the highest level of customer care and personal service.
When you call the office, you speak directly with Steve.
A third-generation Seattle native, Steve spent ten years before private practice as in-house counsel at a large real estate investment firm in Seattle. When not practicing law, Steve enjoys travel, hiking, English soccer, and walking on a beach with his family, anytime, anywhere.
Contact Info
Steve Katz Law Office
2101 4th Avenue, Suite 1900
Seattle, Washington 98121
206-525-5500 (Phone)
206-448-1843 (Fax)
Email: email hidden; JavaScript is required
Education
Juris Doctor, May 1981
Washington University School of Law
St. Louis, Missouri
(Ranked Top 20 – US News and World Report)
Bachelor of Arts, June 1978
University of Washington
Seattle, Washington
Major: Business Administration; Finance
Legal Experience
Law Offices of Stephen M. Katz
Seattle, Washington
Securities and Exchange Commission
Seattle, Washington
United States Attorney's Office
St. Louis, Missouri
Legal Services of Eastern Missouri
St. Louis, Missouri
Memberships
Washington State Bar Association
King County Bar Association