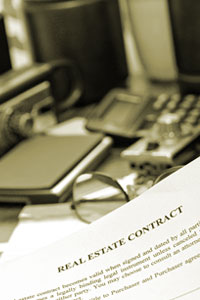 Stephen M. Katz is an experienced Seattle real estate attorney who can help you explore opportunities in today's real estate market and help you protect your investment at the same time. From the very beginning, it is wise to build a team that includes a Seattle real estate lawyer who can guide you through a complex legal process.
Preventive Legal Care for Real Estate Transactions
Every real estate transaction has its key issues. Each is unique. Stephen M. Katz, a skilled real estate attorney, will help you address all the important aspects of your specific transaction. He will draft and review all the pertinent documents, always making sure that your interests are protected. We practice preventive legal care.
Stephen M. Katz provides a range of services to help with your real estate law needs:
Counsels clients in structuring the real estate transaction
Assists in the negotiation of issues important to the client
Drafts real estate purchase and sale agreements
Drafts and reviews leases, whether commercial, office, industrial, or residential
Prepares promissory notes, deeds, and other transaction documents
Title, ownership, loan, financing and escrow details
Landlord or tenant representation
Easement, boundary line, neighbor disputes, and adverse possession
Advises on homeowners association and condominium law issues, document drafting and review
As both a Seattle real estate attorney and third-generation real estate investor, Stephen M. Katz has the practical real-world experience to look for common-sense solutions to resolve issues. A Seattle real estate lawyer with the right knowledge and experience is vital to the success of your real estate transaction.
We practice preventive legal care and see our role as a real estate attorney who will work hard to provide timely and cost-effective services. Contact us today to see how we can best meet your real estate law needs. From our offices in Seattle, we work with clients throughout Washington state.