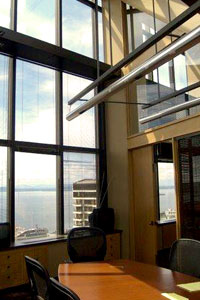 When planning a business purchase or sale, it is important to have the services of an experienced business attorney. Seattle lawyer Stephen M. Katz has been counseling clients in buying and selling businesses for almost thirty years. Each transaction is different, but when Steve Katz is working with you, his goal is always the same: to promote your interests and protect you from exposure.
Buying or selling a business in the Puget Sound area
If you are planning to buy or sell a business, Steve Katz will help you address all the factors important to the transaction. He will provide counsel and assistance in key areas, such as:
Preparing your business for a potential sale
Performing a valuation analysis
Drafting a letter of intent
Negotiating the terms of the transaction
Preparing a business purchase and sale agreement
Evaluating the assets and liabilities of a company during the due diligence and investigation period
Drafting other contracts such as a non-compete, non-disclosure agreement, guaranty, and consultation agreement with the seller
Analyzing security and financing agreements, bill of sale, promissory notes and loan documents
Addressing issues related to real estate such as a lease
Representation at the closing to make sure your rights are preserved
A trouble-free transaction
Whether you are a buyer or a seller, Steve Katz will alert you to potential problems and uncertainties. For example,
if you are buying a business, you need to have contingencies that enable you to exit the transaction if you cannot obtain financing or the necessary licenses and permits, or if your review of the financial and other records indicates that you should not buy the business.
If you are considering financing a purchase or offering financial arrangements to sell your business, Steve Katz will analyze the documents and translate the legalese to ensure that you understand the terms and conditions of the contract, including the fine print.
Backed by the knowledge gained from decades of experience, Steve Katz will enable you to buy or sell a business with confidence.